Welcome to vacation home De Swaenhoeck
Our vacation home, located in the middle of the polder landscape of the Bruges Woodland and Wetland, is the place of choice for hikers, cyclists, golfers or just bon vivants. A stone's throw from Damme, the perfect base for a bike ride to the coast, Bruges or for a relaxing walk along one of the breathtaking hiking trails. The authentic farmhouses overlook the golf of Damme in a green oasis of tranquility.
'De Swaenhoeck' can accommodate 4 to 20 people -split into 3 accommodation units- and is equipped with every possible comfort with the main assets: fireplace, fully equipped open kitchen with oven and microwave. Dishwasher and washing machine (only in country house), television with DVD, music system, 3 cribs, BBQ, wireless internet, board games, ping-pong table, swing, bicycles for rent, farmyard animals, regional information … Located next to the main house there is a luxury room on the ground floor with private entrance, separate toilet and bathroom that can be rented.
Our infrastructure is extremely suitable for longer stays and large families or groups. The decor is rustic, understated and comfortably sophisticated, with attention to the smallest detail! Come enjoy with us…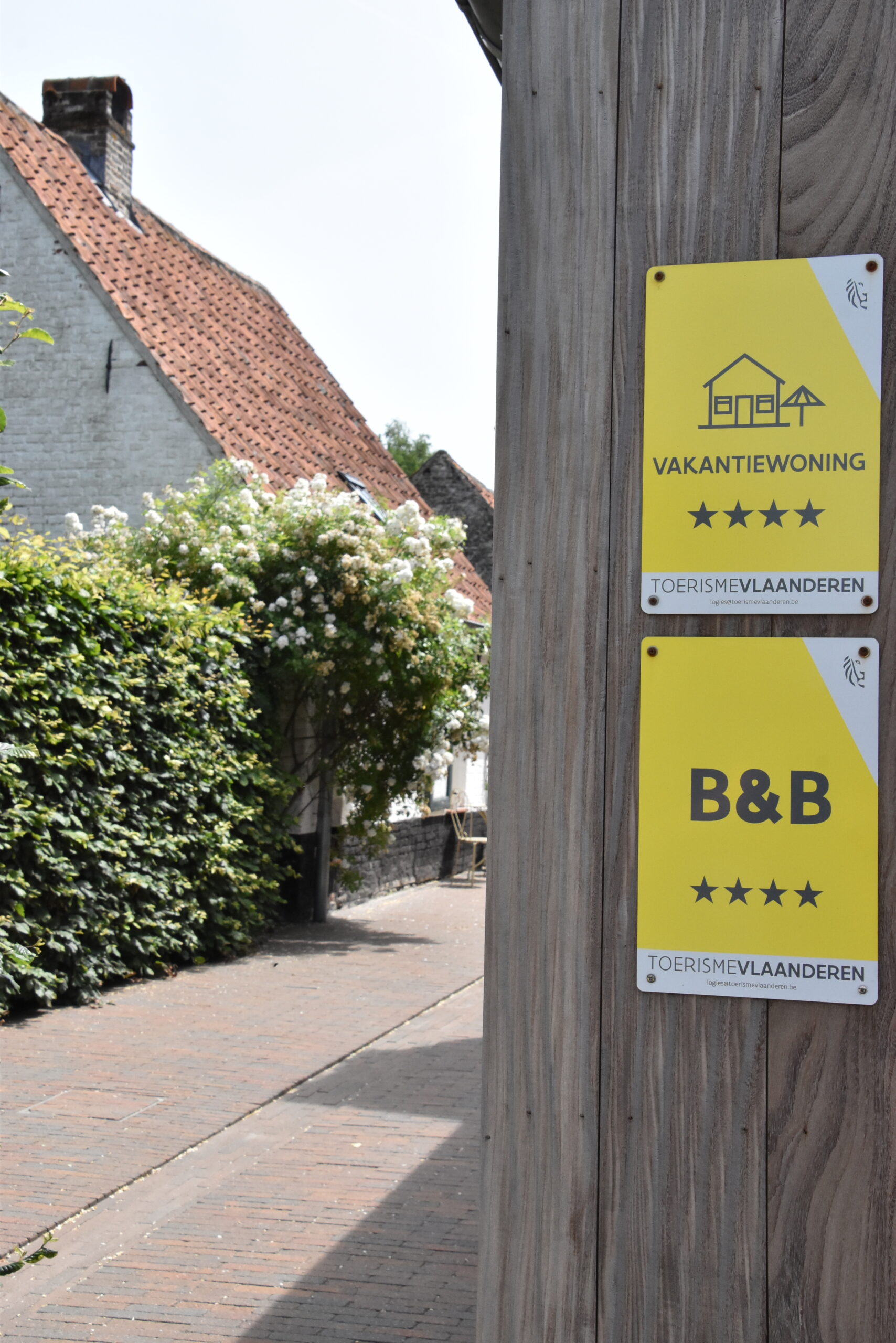 Why stay at De Swaenhoeck?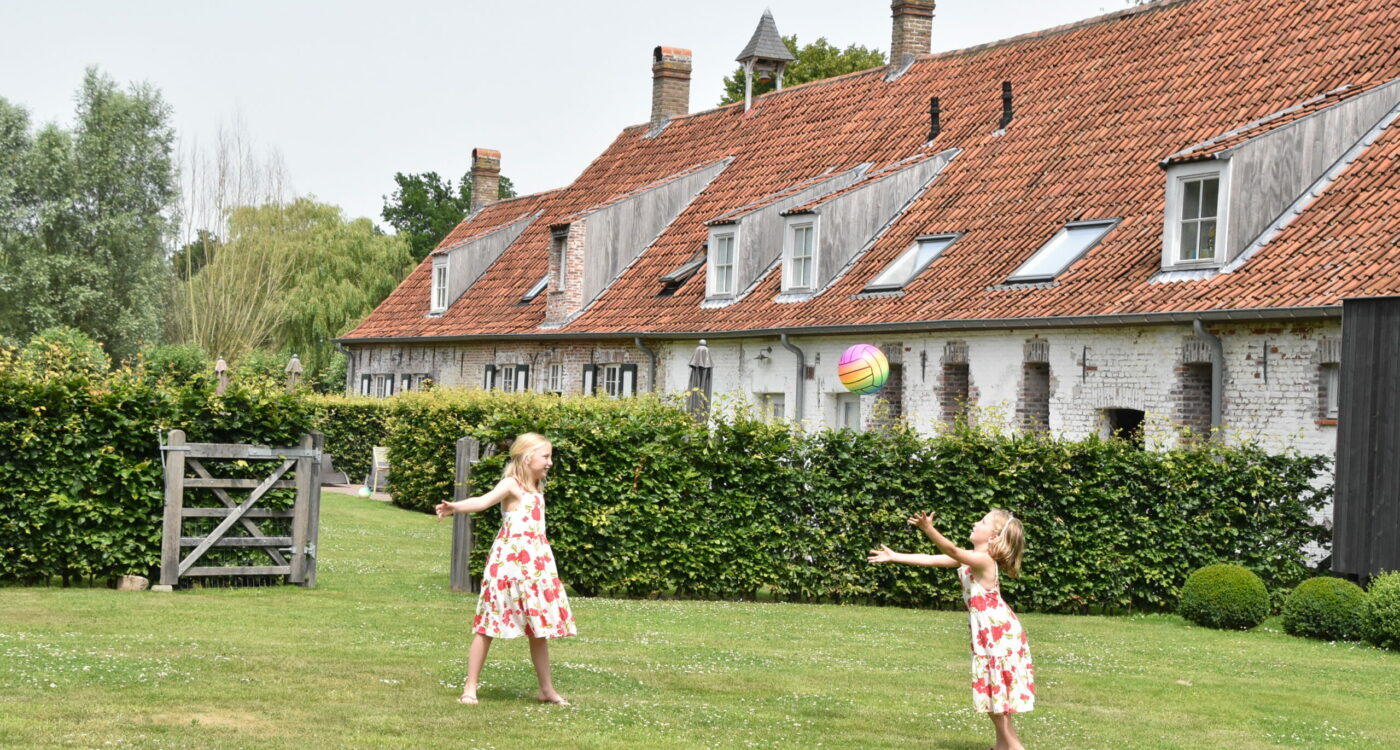 Child-friendly holiday home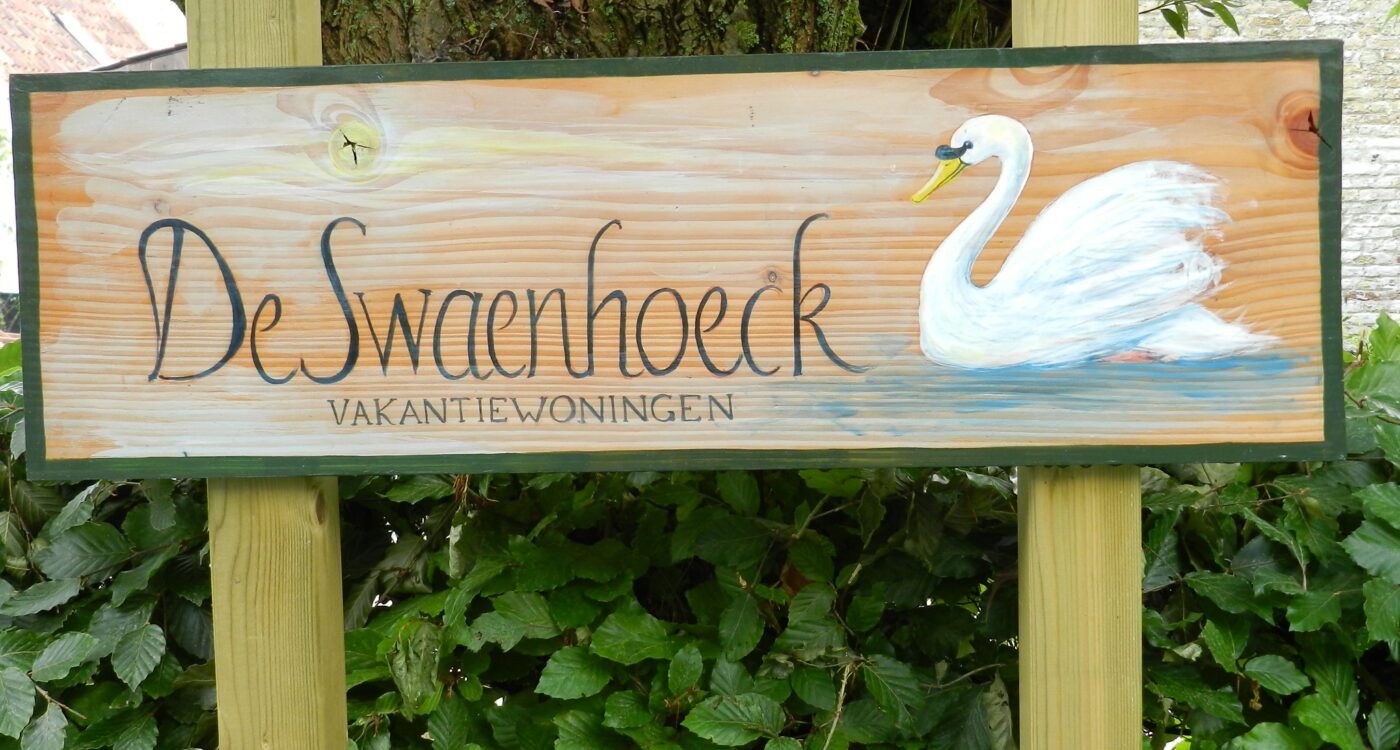 Beautifully restored farmhouse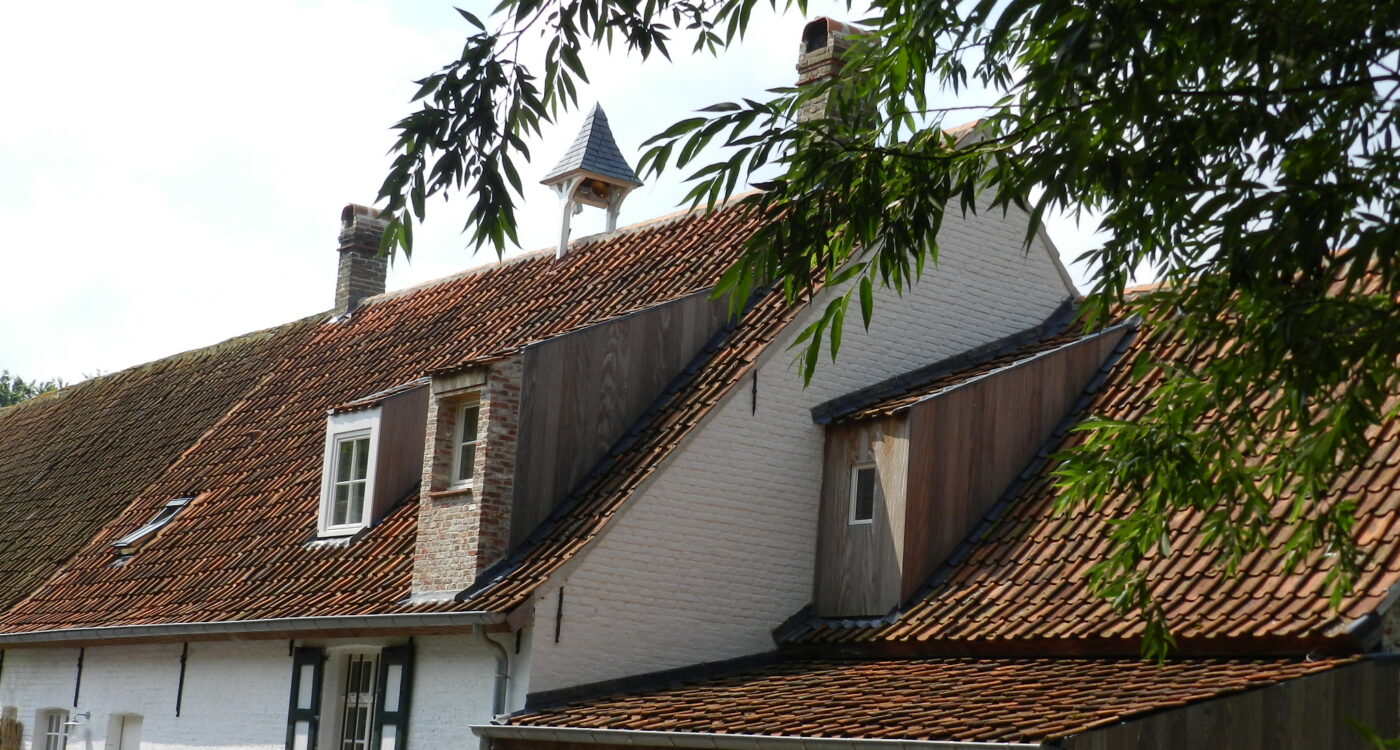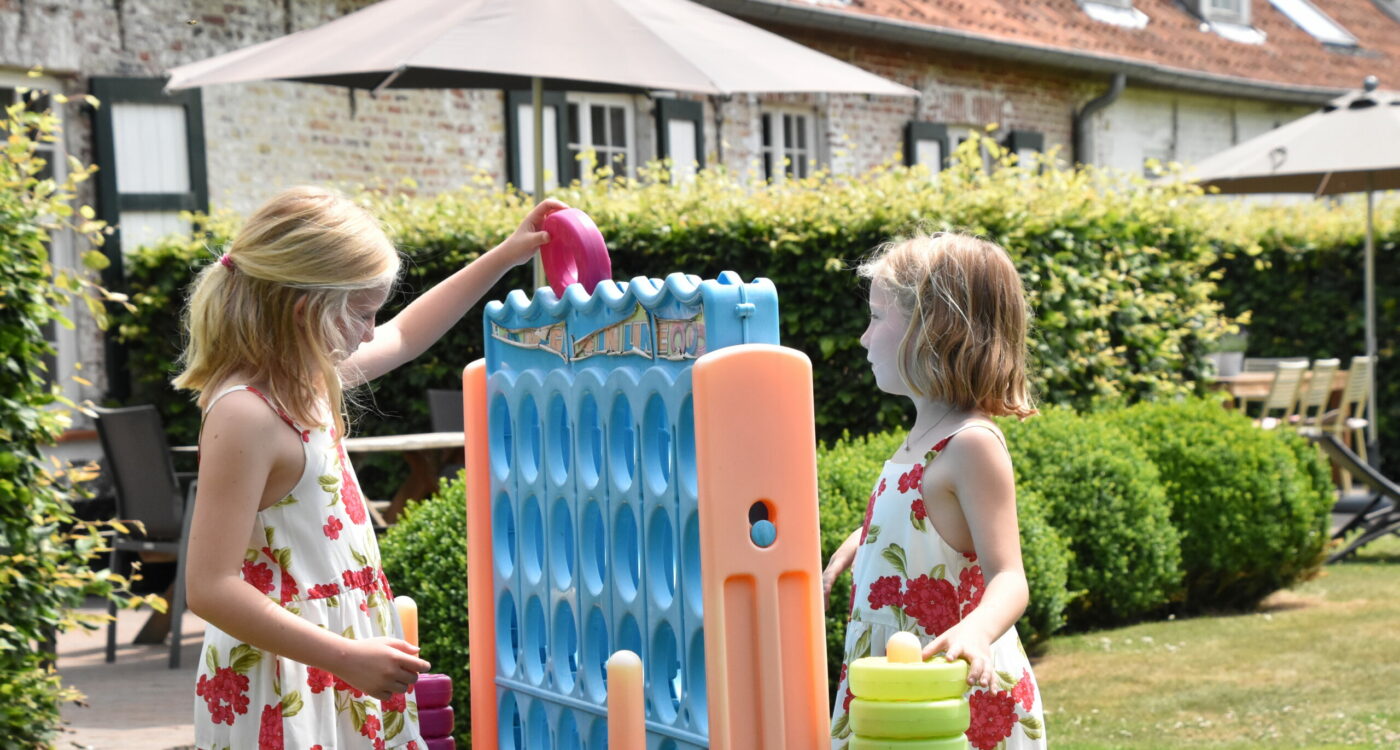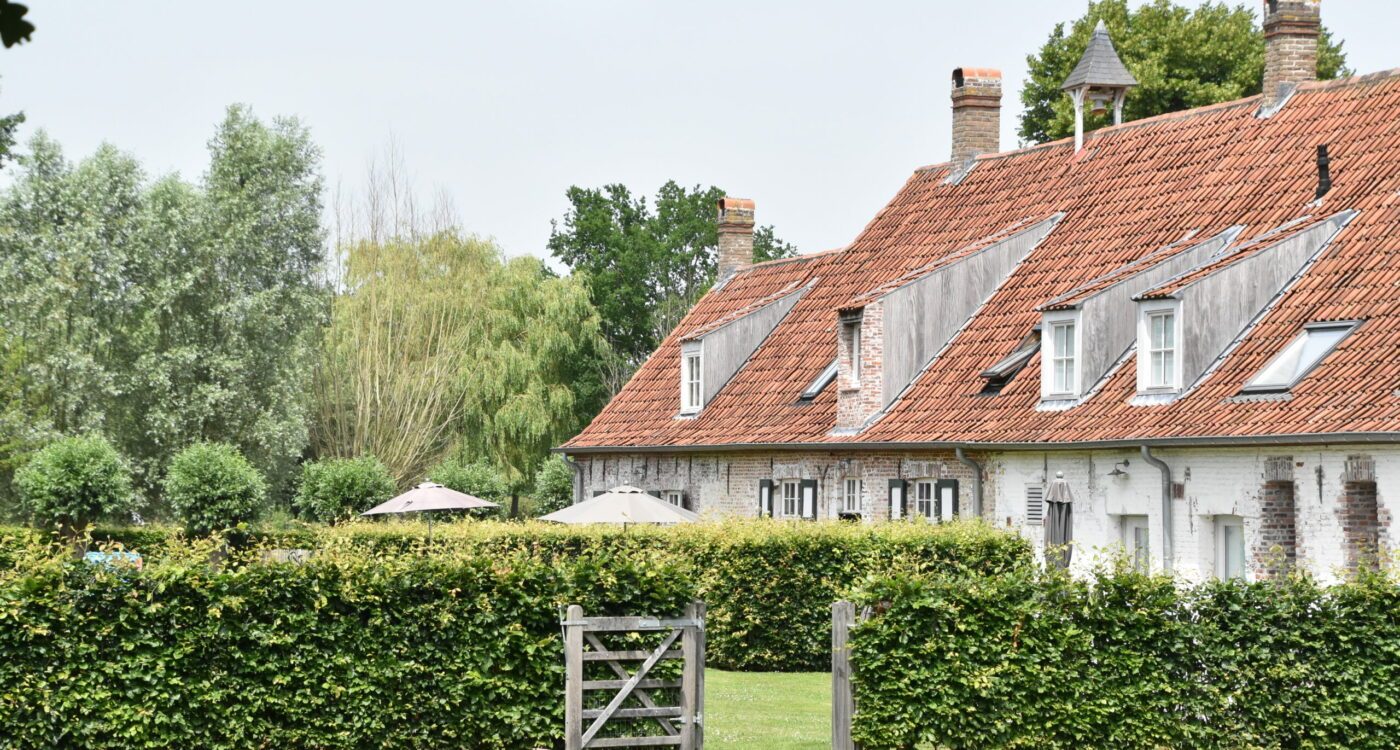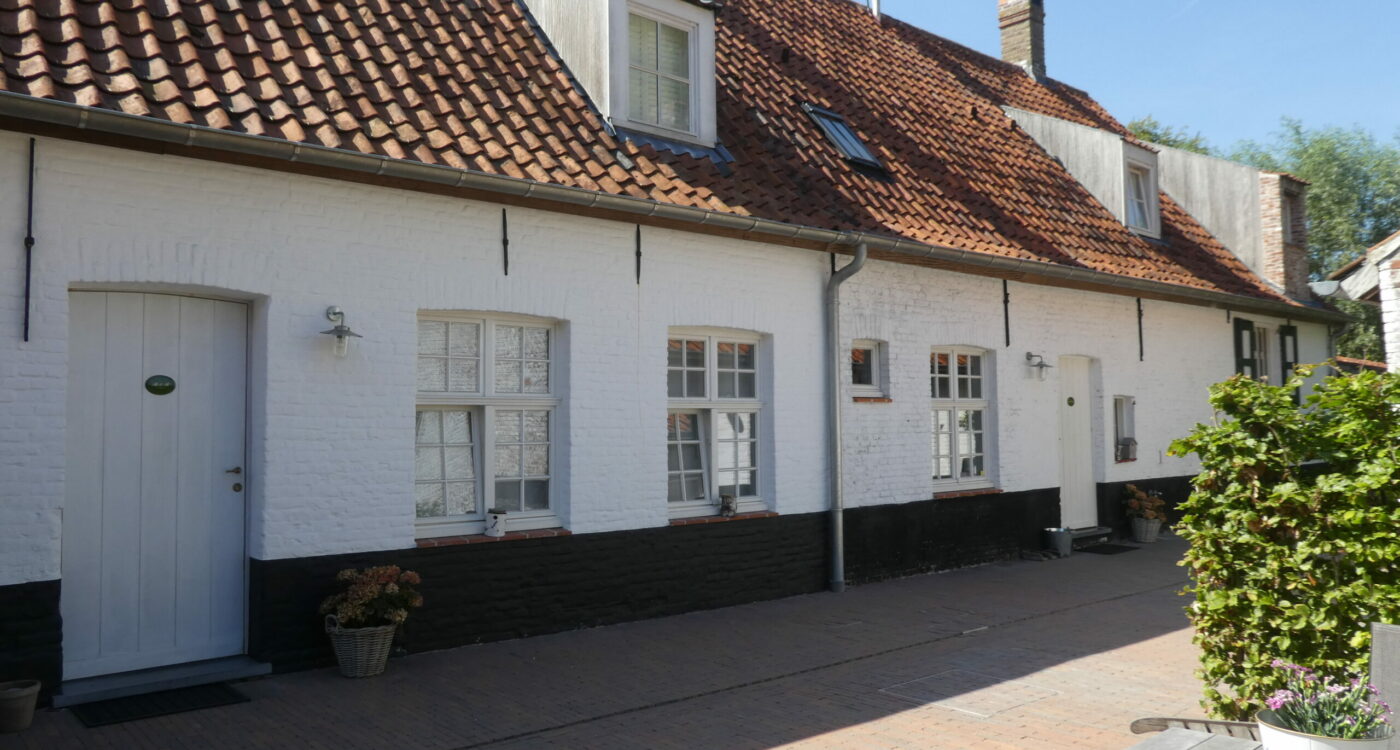 With respect for the past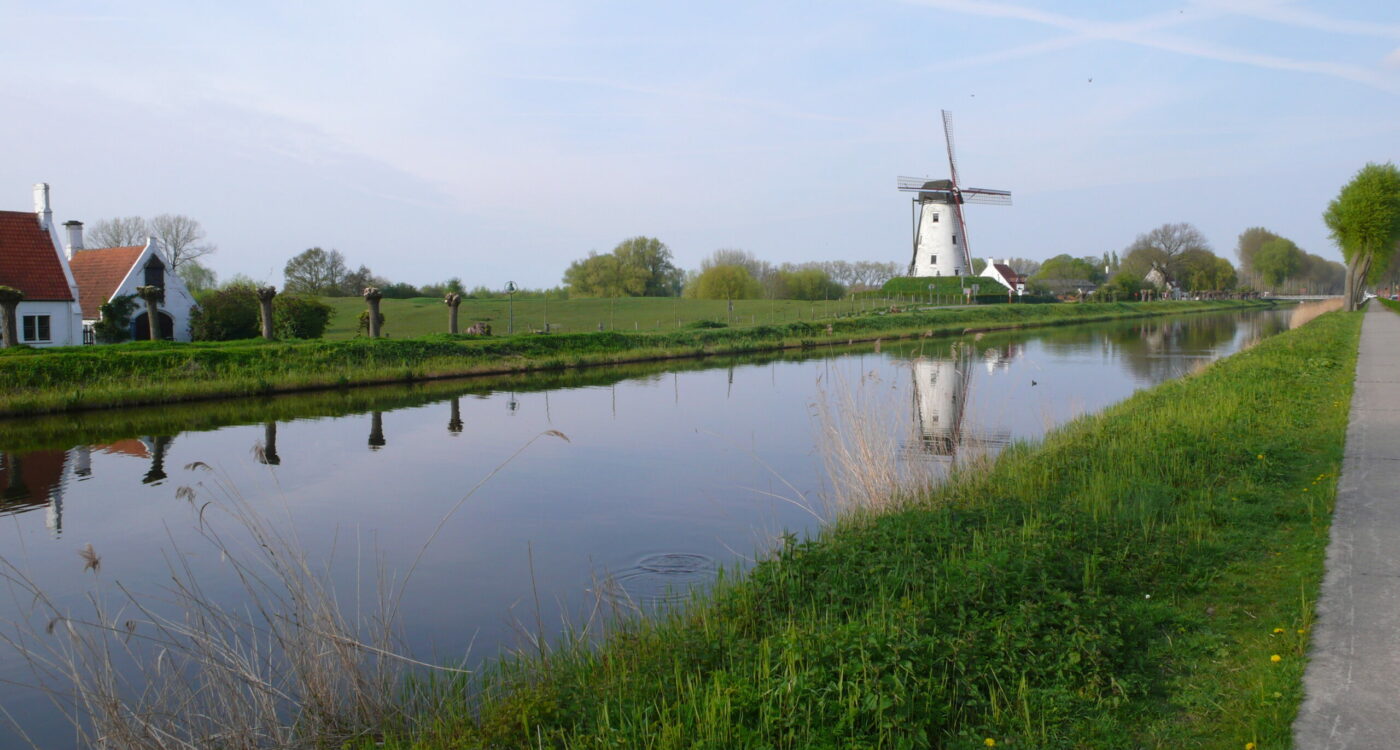 Walking and cycling along the Dam canal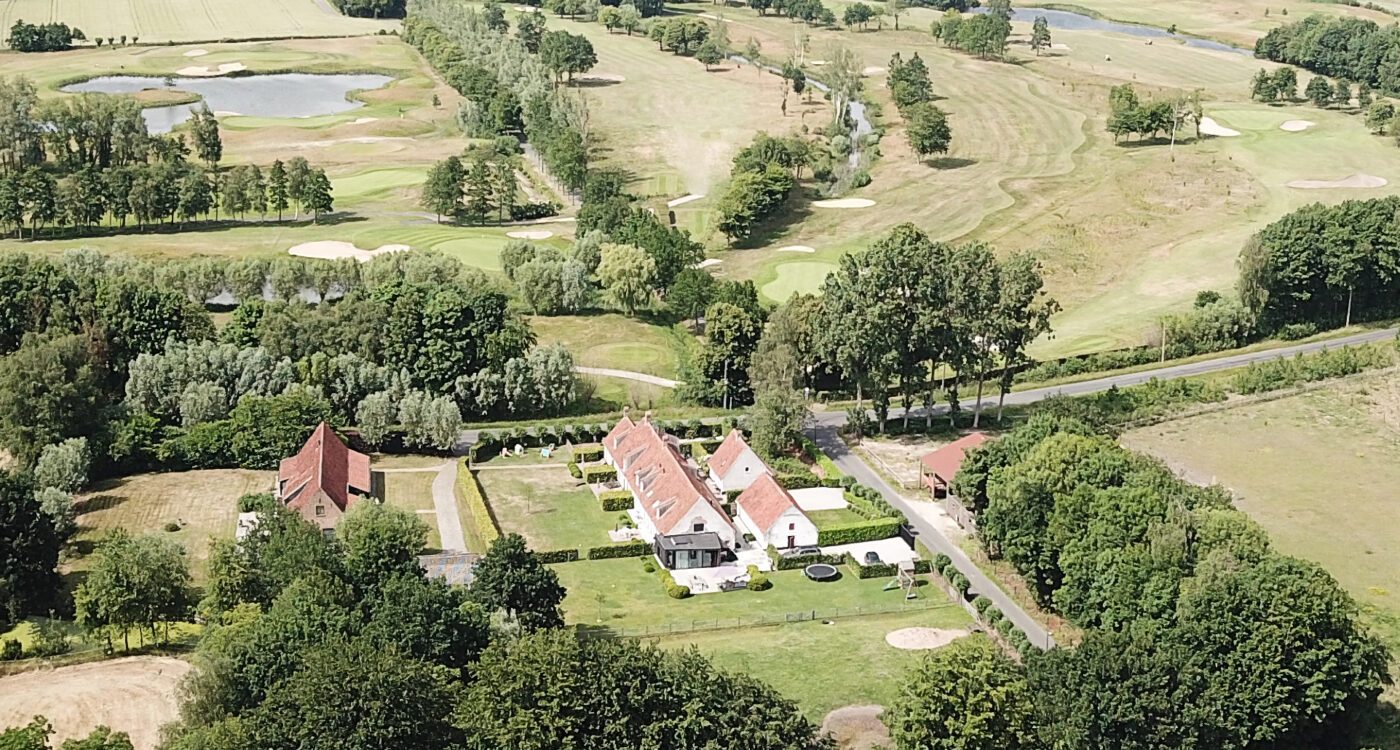 On a golf course footstep
Authentic character property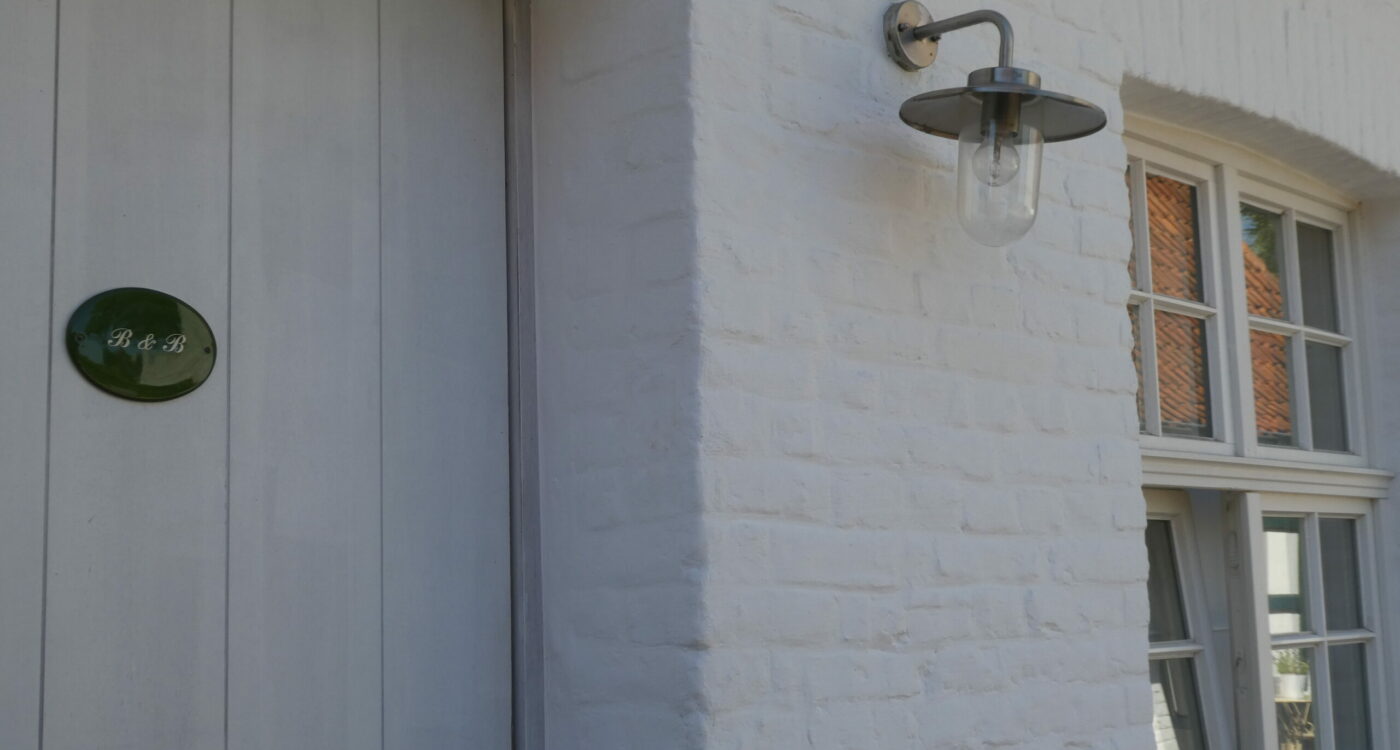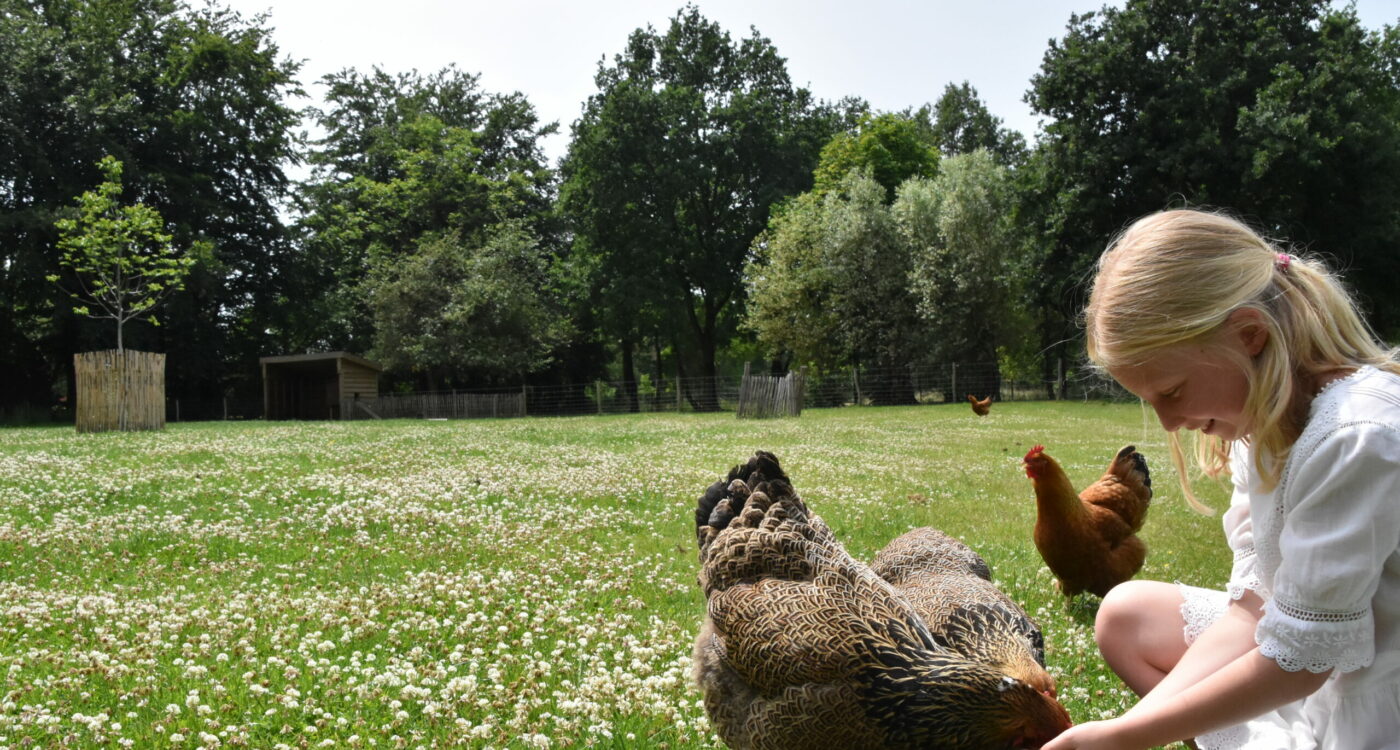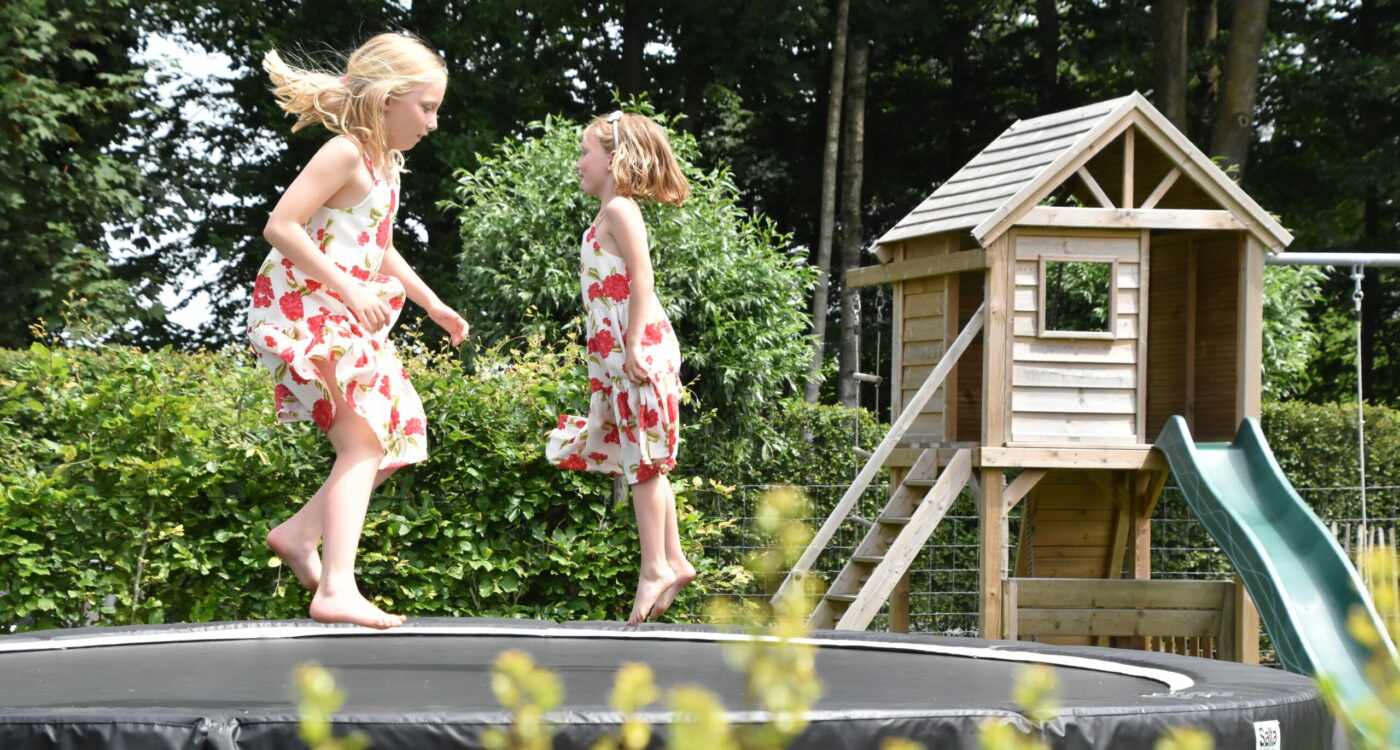 Playing in green surroundings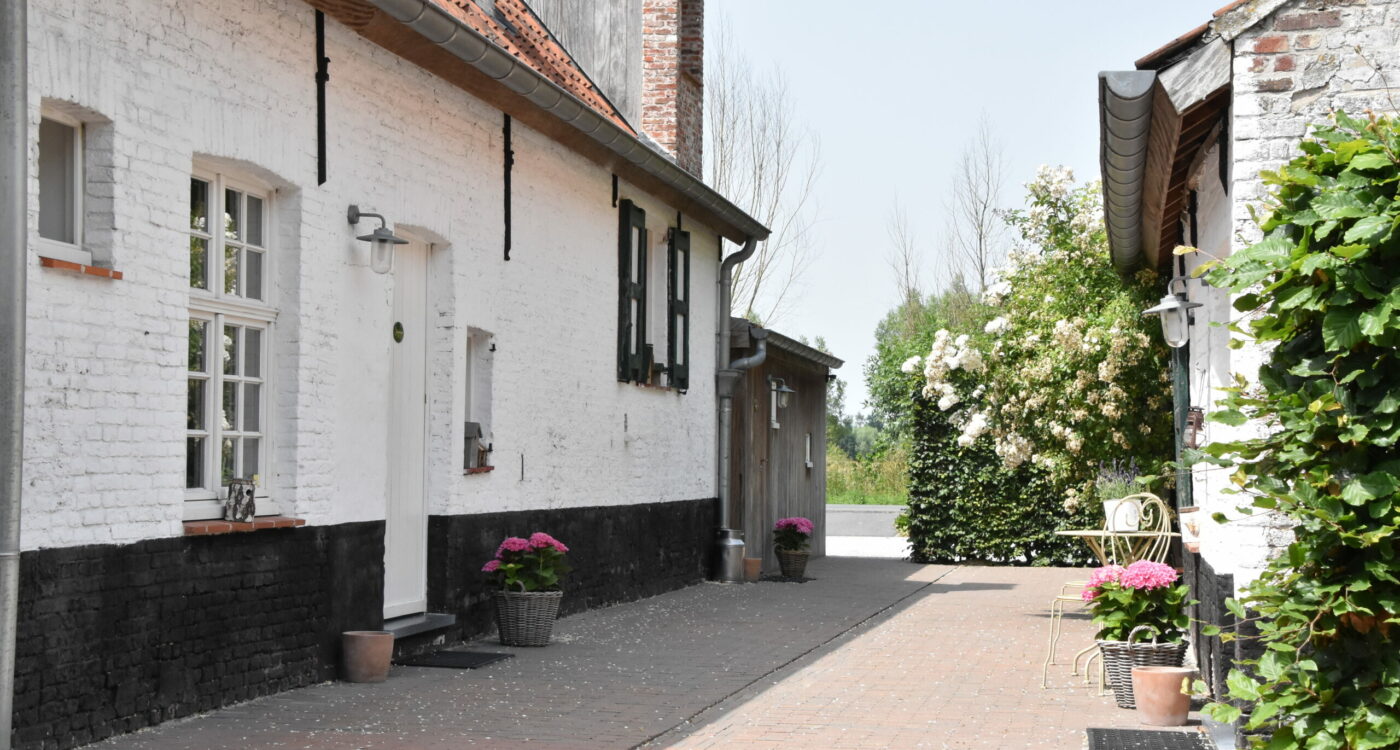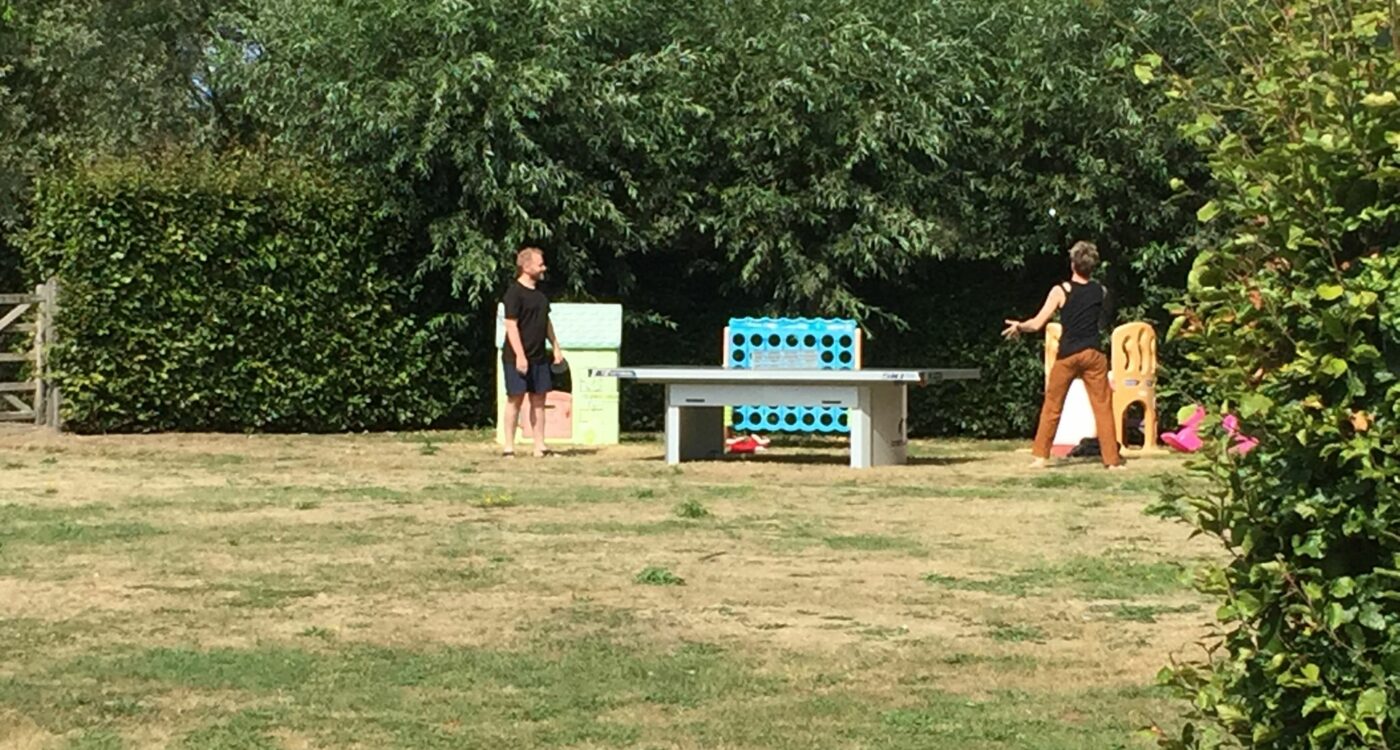 Fancy a game of table tennis?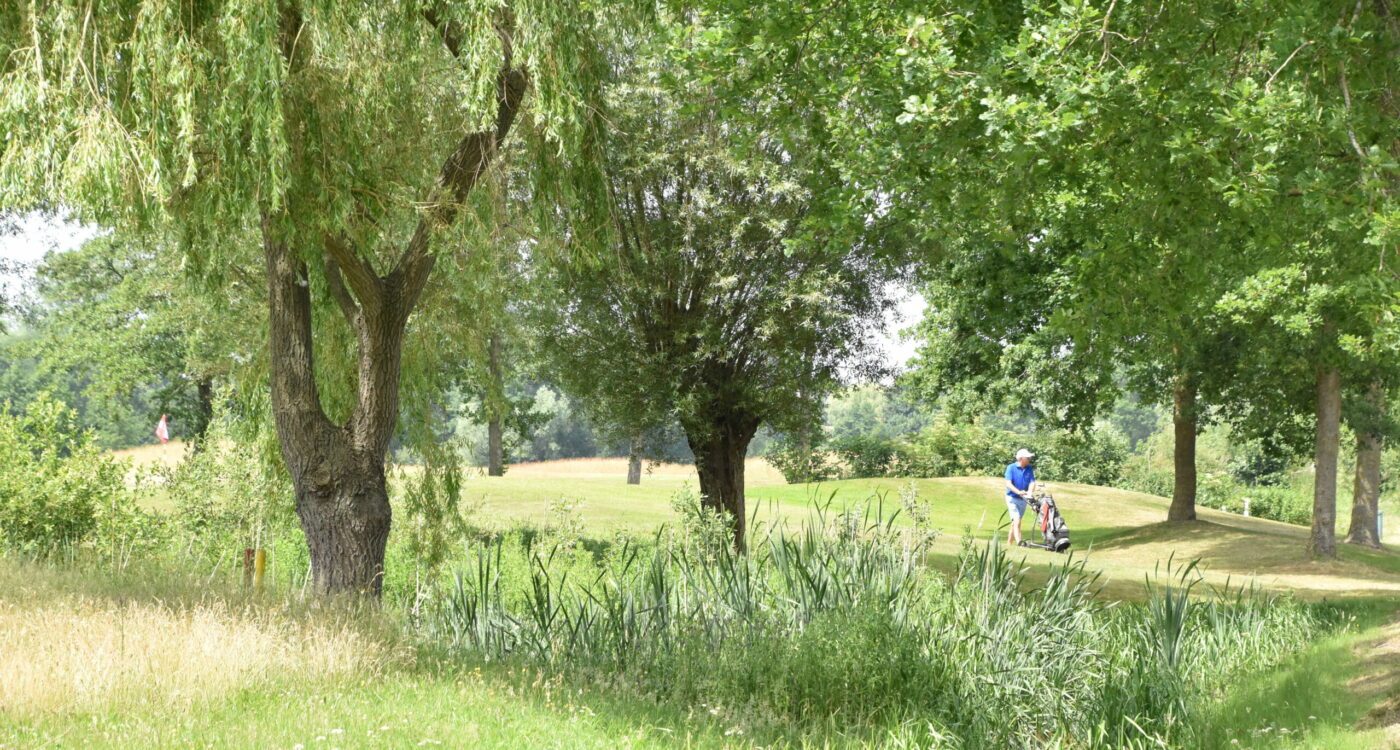 Happy golfing in green surroundings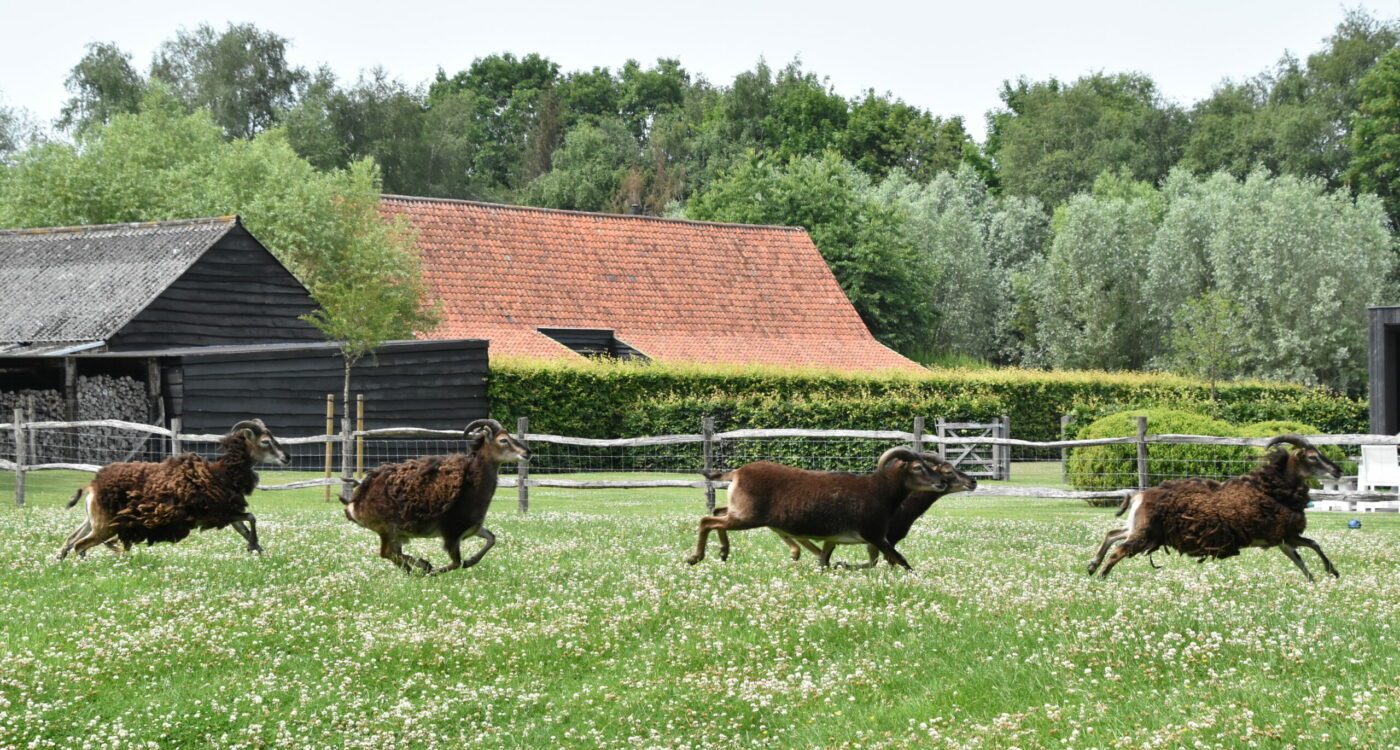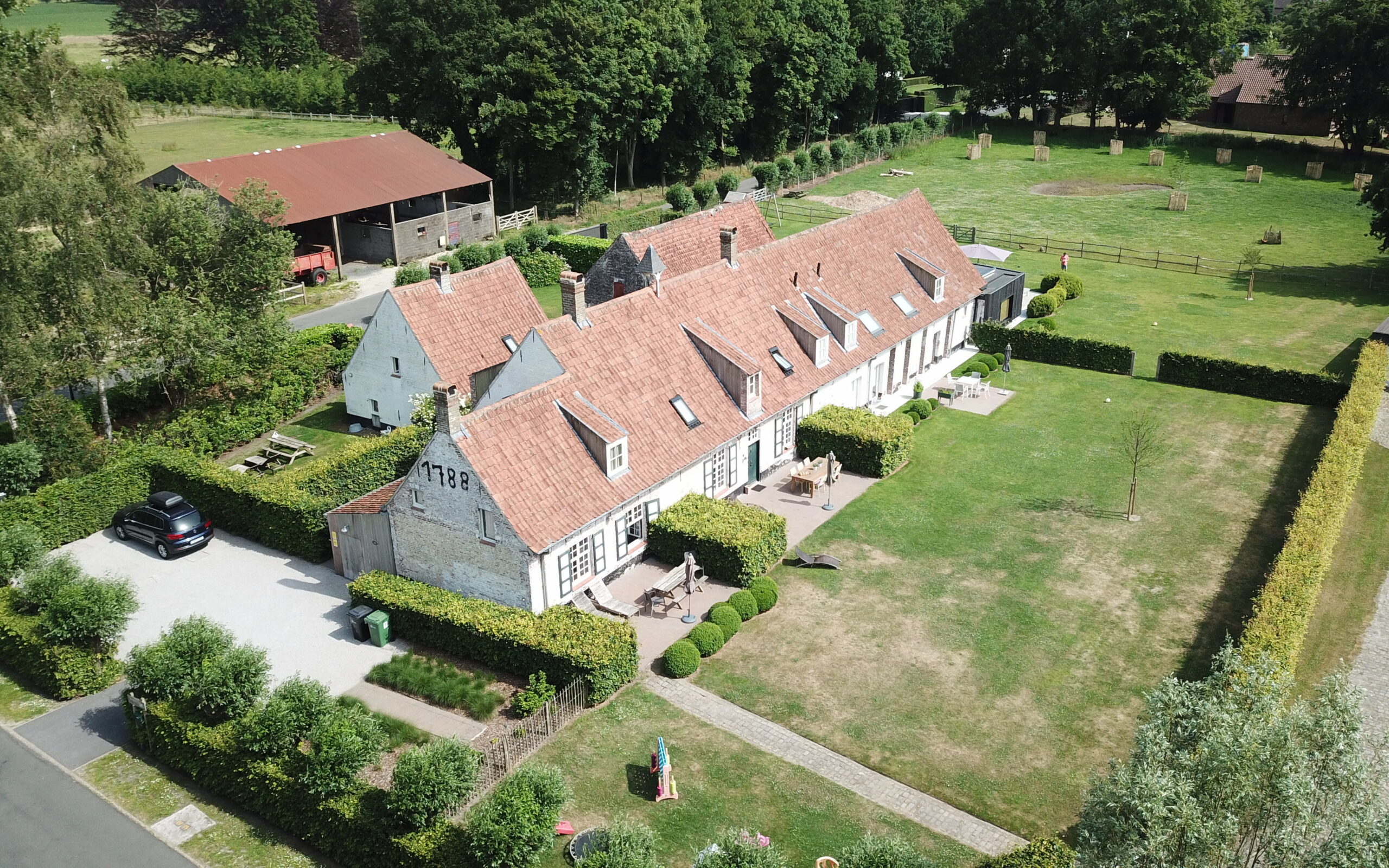 A long history, in a short word....
'De Swaenhoeck' is an authentic historic, originally walled farm complex with history and oldest core dating back to the 16th-17th century, with 18th-century  stable house (cf. Field date "1788" in north side gable) and 19th-century outbuildings.